Come Back in January 2024 for New Grant Opportunities
Through invited proposals, film nominations, and the Community Voices open call, IPMF supports building and strengthening networks of people who are creating and sharing information, ideas, and stories for justice and change.
Our funding focuses on projects based in the Greater Philadelphia region. Projects must be based in:
Bucks, Chester, Delaware, Montgomery and Philadelphia counties in Pennsylvania
Burlington, Camden, and Gloucester counties in New Jersey
New Castle County, Delaware
We also prioritize organizations and projects that meet one or more of the following criteria:
Led by Black, Indigenous, and People of Color, women, people who are LGBTQIA+, people with disabilities, and people directly impacted by mass incarceration.
Serve communities that are directly impacted by systemic racism and other forms of oppression.
Directly address systemic inequality.
Feature collaboration between multiple partners.

What We Don't Fund
IPMF does not make grants for:
Projects not based in the Philadelphia-region.
Arts and culture organizations or projects without a focus on BIPOC community storytelling, narrative shift for movement building, or internet for all.
Marketing campaigns (e.g., public health campaigns for a specific health program).
Individuals without a fiscal sponsor.
---
Ways to Apply
We currently have four funding cycles aimed to support local organizations and media makers. Learn more about them below.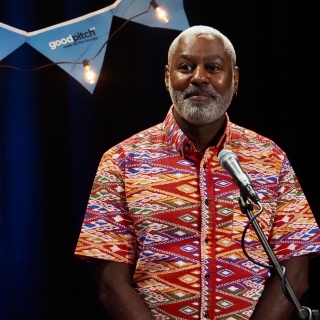 Community Voices
This spring, a panel of community members will review applications submitted through our Community Voices Open Call, which seeks to support local storytelling, archive and movement media projects.
Learn more about a past Community Voices grantee: Al-Bustan Seeds of Culture.
Applications open: August 2024
Applications close: September 2024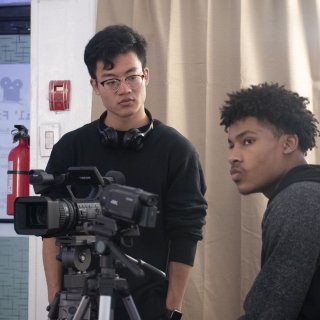 Filmmaker Grants
Our film grantmaking process puts grantmaking decisions in the hands of local filmmaking experts. Each year we work with a diverse committee of local filmmakers and filmmaking advocates to review and make grants to local film projects. Applications can be submitted to be considered by the committee.
See a film project we funded through this process: Marie Alarcón
Application Reopens on January 26, 2024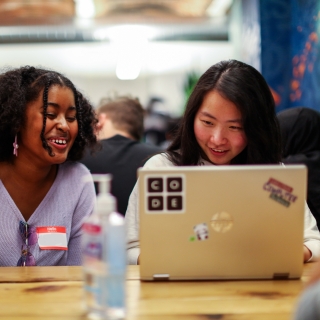 Submit a Letter of Inquiry
We invite first time* grant applicants to submit a Letter of Inquiry (LOI).
The LOI asks for:
A brief request summary (1-2 sentences).
A project description (5-7 sentences).
A few questions about the organization/project.
In just a few sentences, how the organization or project directly addresses systemic inequality, and how media and/or community storytelling will be part of the work.
As the requests are reviewed, staff may reach out with follow-up questions. Applicants will receive a response to their request within 3-4 weeks of submitting the inquiry, depending on the volume of requests.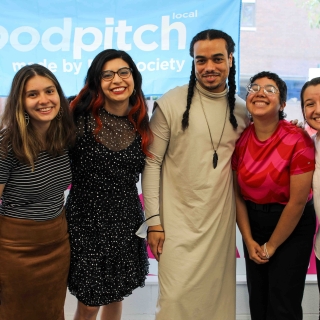 For Current IPMF Grantees
Small Funding Requests
To remain accessible to emerging ideas, we accept requests for impromptu project needs on a rolling basis. We are prioritizing organizations/individuals that traditionally have not had access to philanthropic capital, including BIPOC and women-led organizations with operational budgets under $500K. We ask that your request is under $20,000.