The Independence Public Media Foundation (IPMF) supports, through grant-making and other programs, building and strengthening networks of people who are creating and sharing information, ideas, and stories for justice and change.
WYBE-TV: a Lasting Legacy
IPMF, which was founded in 2019, was preceded by WYBE Channel 35, formerly a public broadcaster operating in the Philadelphia market. As a small public television station WYBE had a creative, artistic vision for the role that media can and should play to strengthen communities. It was known, in particular, for programming and staff that represented the rich diversity of the Philadelphia region.
From Public Television Station to Private Foundation
In 2017, WYBE relinquished its broadcast license as part of the Federal Communications Commission's (FCC) Broadcast Incentive Auction and received a one-time payment of $131.5 million. Only three stations in the country, including WYBE, elected to go off the air; the other two belonged to universities which planned to use their proceeds for other initiatives at their respective institutions.
WYBE was the only station in the country to seize the opportunity of the auction and transform itself from a broadcaster into a private foundation—Independence Public Media Foundation—believing it could have far greater and longer-lasting impact on communities as a funder.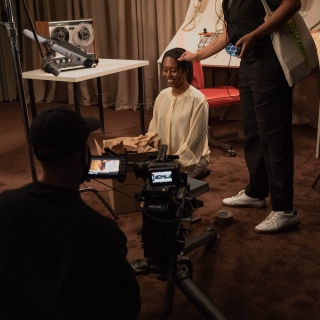 Building Power with Community
WYBE's legacy as a small community-led public television station is at the core of IPMF's commitment to support community-owned media and media making. IPMF builds power with those who have been, and continue to be, denied access to life-saving information, dignifying representation in the media, and access to funds and resources.