Independence Public Media Foundation Welcomes Four New Board Members.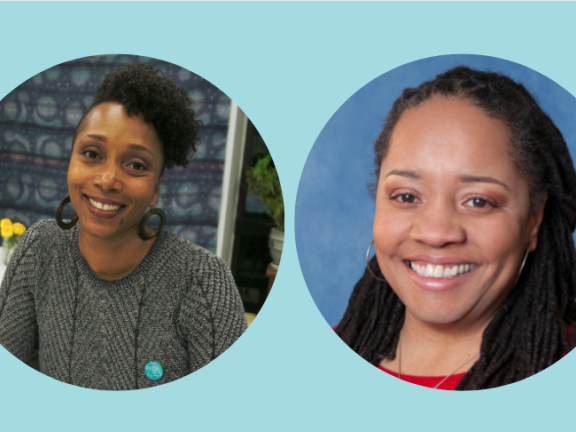 PHILADELPHIA, December 8, 2020 – The Independence Public Media Foundation (IPMF) welcomes four new members to its Board of Directors. The new board members bring a wide range of skills, expertise and experience in community media, philanthropy, nonprofit governance, and the cooperative economy. They will join the foundation's eight other board members in support of community-led media and media-making that amplifies voices, ideas, and solutions in the Philadelphia region.
"As we continue to build up this young foundation, we believe it is essential to have a team, both board and staff, who reflects the communities we work with, and understands the power of media for change and justice," said Molly de Aguiar, IPMF president. "The new members bring those qualities to IPMF as well as deep, local expertise, leadership, and creativity."
The four new board members are:
Antoine Haywood is a doctoral candidate at the University of Pennsylvania Annenberg School of Communication. His research focuses on understanding transformative and resonant effects that occur when people voluntarily participate in communal learning and media-making practices. Formerly the outreach director at PhillyCAM, Antoine's research is informed by his fifteen years of professional practice in the public, educational, and governmental (PEG) access media field.
Jamila Medley is the executive director of the Philadelphia Area Cooperative Alliance. In her work with existing and start-up co-ops, she provides support for leadership development, cooperative economics education, navigating group dynamics, and creating adaptive systems to support group process and learning. She's spent over twenty years serving mission-based organizations in the nonprofit and cooperative sectors.
Janine Spruill is the founder and executive director of Lil' Filmmakers Media, a multimedia hub that provides youth with production programs and resources to pursue a career in the arts and media fields. Janine is a native of Philadelphia, and holds a degree in Film and Media Arts from Temple University.
Omar Woodard is the executive director at Greenlight Philadelphia. He has a decade of experience working in venture philanthropy, management consulting and foreign and U.S. government relations. From 2011-2014 he was a principal at Venture Philanthropy Partners where he co-managed a $20 million portfolio including a $10 million investment from the federal Social Innovation Fund.
Click here for a complete list of IPMF Board of Directors.
For more information, contact Enni Aigbomian, enni@independencemedia.org
###