Independence Public Media Foundation Announces $481,500 in Support of 19 Local Projects and Organizations.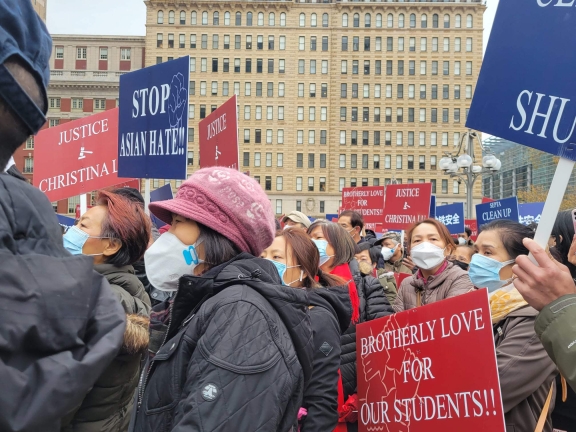 PHILADELPHIA, December 13, 2022—The Independence Public Media Foundation (IPMF) announces $481,500 in its final grants for 2022. The grants focused on support for movement building especially around reproductive rights and racial justice, as well as community-led storytelling and filmmaking.
IPMF's board and staff took 2022 to reflect on the foundation's first three years, as well as to commit to centering racial equity in the organization's operations, governance, and funding. In order to do that, the foundation streamlined its grantmaking this year by renewing current partner grants and holding its film nominations process. To remain accessible during strategic planning, IPMF invited project ideas to be sent to its info@independencemedia.org inbox, which led to several grants.
Highlights of the new grants include:
Lift Every Voice Philly ($20,000) to help build and strengthen Lift Every Voice Philly's narrative strategies as it works to transform Philly's public schools and advance racial, economic, and education justice.
PATRICE: The Movie ($20,000) a feature length documentary portrait of a disabled artist who uses her creativity to move through a world that was not built with her in mind. Unable to legally marry the love of her life without losing her disability benefits, Patrice and her boyfriend Garry, plan a commitment ceremony that could still risk their entire future.
215 People's Alliance ($15,000) to support "Voices of the Unheard," a transformative justice project that collects and shares stories that center incarcerated people.
Click HERE to see a full listing of our grants.
For more information, contact Enni Aigbomian, enni@independencemedia.org
###