"From Here, With a View" Podcast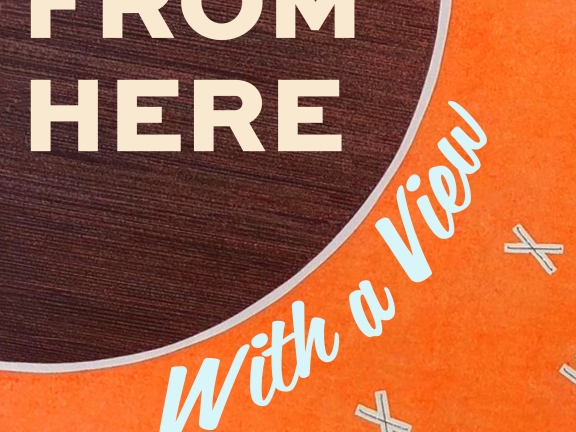 "From Here, With a View" centers Indigenous perspectives on life, art, and everything in-between. A celebration of contemporary Native peoples, the podcast serves to affirm their place in the world while sharing their visions for Indigenous futures. Three hosts alternate throughout the season: Tailinh Agoyo (Narragansett descent), Zachariah Julian (Jicarilla Apache), and Henu Josephine Tarrant (Rappahannock/Kuna/Hopi/HoChunk). Each bring a wealth of knowledge about Indigenous arts practices acquired through their own experiences in music, theater, film, fine art, and community organizing.
The inaugural episode of "From Here, With a View" launched on March 1, 2022 with Dr. Evan Adams (Sliammon First Nation). An actor (Smoke Signals) and physician (Deputy Chief Medical Officer of Public Health for Indigenous Services Canada), Dr. Adams shared about both of his careers, the COVID-19 pandemic, and the importance of being of service to others. "From Here, With a View" is available on Apple Podcast and other major podcast platforms.
Grants Awarded to "From Here, With a View" Podcast