We're challenging assumptions about philanthropy. To pursue our mission and serve media-makers and digital equity champions in the way they need, we want to rethink philanthropy so it is accessible, transparent, and community-centered. Foundations have historically held the power in philanthropy. We're working to shift power into the hands of media-makers themselves.
Trust-Based Philanthropy
Philanthropy has its roots in goodwill, but the sector is not immune from creating imbalanced systems and inequities around who holds resources and has the power to distribute them.
We're committed to a trust-based model that shifts power back to the communities we serve. Our goal is to always be clear, intentional, and transparent about how funding decisions are made and how we go about our work. Our staff and board reflect the diversity of the grantees we serve.
We seek to remove obstacles that small, BIPOC, and LGBTQIA-led organizations and individuals typically encounter in the grantmaking process. And we want to help other funders understand the importance of this shifting mindset so we can collectively create a more equitable approach to philanthropy.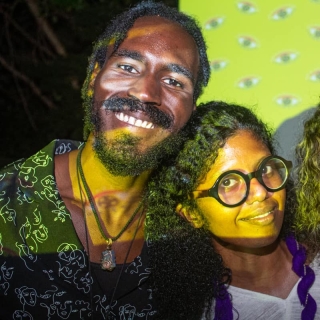 Community Impact is the Core of Our Story
Our foundation emerged when WYBE Channel 35, formerly a public broadcaster operating in the Philadelphia market, was sold in 2017. We relinquished our broadcast license and used the one-time payment to launch a private foundation, believing we could have far greater and longer-lasting impact on communities as a funder. In our first year alone, we distributed more than $30 million in grants for community-based projects that explored new ways media can foster understanding and improve people's lives.
Community Centered Grantmaking
The media makers we fund are our partners, not just our grantees. We look to community members, industry experts, organizers, and advocates for nominations and recommendations on which projects to fund, as well as how to best operate as a foundation. Community input on our direction and approach to funding is critical because we're here to serve the creators—their stories, work, development, and well-being. Our approach is determined within communities themselves, not just in a boardroom.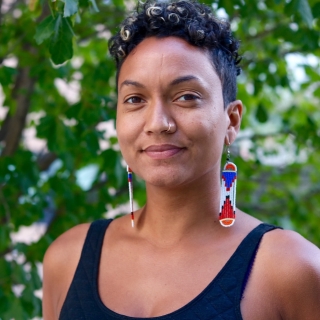 Staff Who've Been in Your Shoes
IPMF Program Officer Nuala Cabral is an award-winning filmmaker, cultural producer, and teaching artist who is deeply committed to the power of storytelling and media to build bridges of understanding and advance social justice. She's gone through grant applications for her own work and brings that experience—and her media expertise—to support IPMF grantees.
"I see IPMF's legacy as amplifying community voices and supporting movement media beyond particular grant cycles and historic moments because ultimately we want communities to be seen and heard and to thrive in the long-term."
Process
Our work truly is led by your work, which means that our process is flexible and evolving. We're willing to experiment and try new methods to meet the needs of communities members, projects and different partners.
We do take a local-first approach to honor the experiences of people in the region. Part of our missions is to strengthen and connect diverse voices and foster greater understanding across communities in Greater Philadelphia. We also seek to amplify underrepresented voices—particularly from BlPOC and LGBTQIA communities.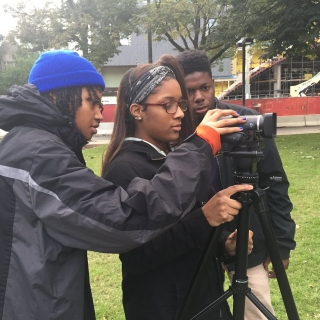 Learning So We can Better Serve
IPMF is committed to intentionally learning about the local media landscape to better understand what the needs are and how to respond as a foundation. Through conversations, readings, webinars and more, we listen, reflect and notice key themes that emerge such as, compensation and sustainability; training, mentorship and professional development; networks; community engagement; trust and respect in funder relationships.