PhillyCAM Radio—WPPM 106.5 FM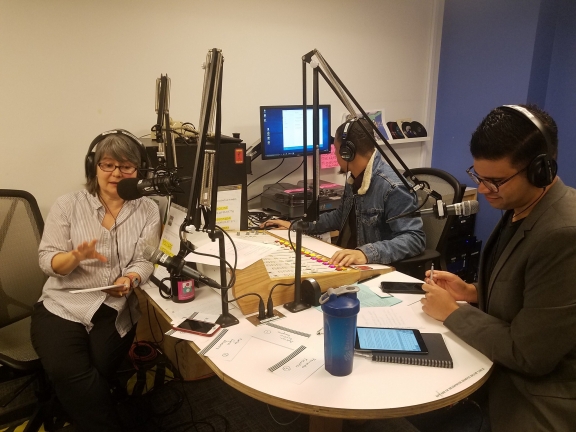 PhillyCAM is a community media center that brings together the people of Philadelphia to make and share media that promotes creative expression, democratic values and civic participation. Their Low Power FM Radio Station (106.5 FM) is one of the many programs and services PhillyCAM offers for community use for its membership. WPPM-LP, which stands for People Powered Media, has over 50 non-commercial educational radio programs produced by more than 80 volunteers who represent a diversity of PhillyCAM members. These community produced programs include public affairs talk shows, arts and cultural shows, music programs, variety shows, and sports shows.
Each week WPPM provides the community with over 65 hours of original, non-commercial educational content. Programs include "Nika Tlaka" which educates listeners about indigenous cultures or "Sylver Alert" which plays dance hits on 45s and tells histories about the LGBTQ+ community.
In addition to the regularly produced weekly programs WPPM also collaborates with local nonprofit organizations to create special series like the Philadelphia Jazz Project's 5-part series on acclaimed jazz musician, John Coltrain, and the Mural Arts Philadelphia's 12-part documentary, "Radio Silence," about the Iraqi Diaspora.
Grants Awarded to PhillyCAM Radio—WPPM 106.5 FM